Skip to Main Content
It looks like you're using Internet Explorer 11 or older. This website works best with modern browsers such as the latest versions of Chrome, Firefox, Safari, and Edge. If you continue with this browser, you may see unexpected results.
What is a Video Abstract?
An increasing number of publishers are adding video abstracts to journal articles to promote interest in reading the full article and to enhance its impact.
In a 1 to 5-minute video abstract, you can
sum up what you have accomplished in a journal article and highlight
why it is important for your field and for the world
. A video abstract will allow you to add a visual component to your article, such as
demonstrate your experiments physically, illustrate complex theoretical phenomena through visual aids, or introduce viewers to the equipment and tools you have used in your research. As such, it should be clear, interesting,
and visually engaging.
Video abstracts follow the same
copyright

procedures as published articles.
| | | |
| --- | --- | --- |
| | Examples of Visual Abstracts | Examples of Video Abstracts |
Example from AUB
The Subject Librarians can help you planning and compiling materials for your script.
Length:

Video abstracts are usually 1 to 5 minutes long.
---
Format:
The author(s) can be on-camera describing the paper and why it is important and impactful (1-2 minutes).

Or, the author(s) can

structure the video abstract like a short presentation (3-5 minutes), with their own voice, or with an expert voice-over, explaining slides and videos that illustrate points from both, on and off-camera.
---
Storytelling Components (not extensive):
Author(s) on camera introducing their work.

Interesting footage explaining the need for doing such a study.

Graphics (with basic animations, opposed to static graphics) describing the research method and findings.

Context footage (labs, main features of the study) to further illustrate some details in the research process.

General footage of people, places or actions within the context of the benefits of the paper.
---
Script Writing: You need to prepare a script to narrate the story of your research paper.
Visual Illustrations
Use one slide or large graphic to summarize research

Gather key findings or conclusions into as few words, numbers and graphics as possible

Readable from top to bottom or left to right

Include a link to the paper, perhaps using the DOI

Include "FirstAuthor et al." if not listing all authors and the journal and year of publication

Include your institutional and/or publisher logo

Use a minimum 531X1328 pixel size with at least 300 dpi

Save as PNG, TIFF, JPG or PDF
The Digital Scholarship Services Department can assist you in recording your video.
Video Recording: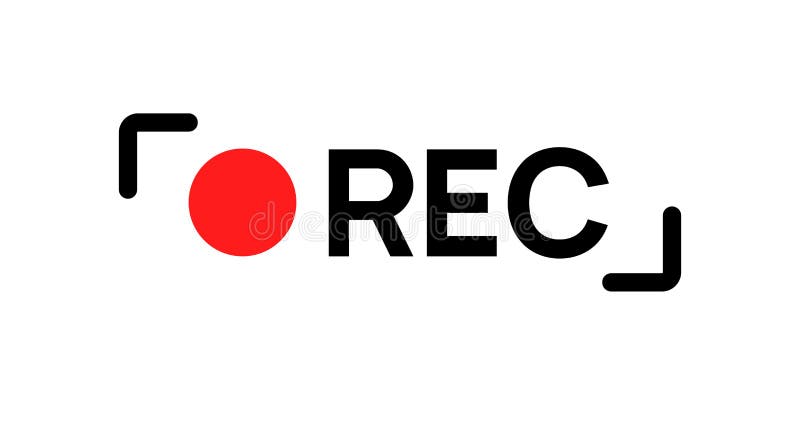 Set-Up
Choose a neutral, flat, still background to avoid distracting viewers.

The light should come from in front of you, not behind you.

Eliminate any potential background noise.

Position yourself as central in the camera's viewfinder/screen and sit an appropriate distance away so that your upper body fills the screen.

If you choose to use cue-cards or read from a monitor, place these at eye level behind the camera so that you can read them while maintaining natural eye-contact with the camera/viewer.

Use a tripod or place the camera/recording device on a flat surface to avoid shaking or swaying.

Ask an assistant to start and stop the recording.
Before recording, make sure:
Your microphone is on. Most computers and webcams have built-in microphones.

Your webcam is properly connected.

Conduct a test recording to ensure your microphone and webcam are working properly; your background looks good; and you are happy with the position of the camera and the volume level.
Go!
Look directly into the camera (the viewer's eye).

Try to relax so the recording feels natural and engaging.

Take your time! Speak clearly and slowly. Remember, you can record as many versions as you like!

Remember to breathe.

Don't be afraid to stop and start over.
Music
Make your video entry and ending stand out: add intro and outro music that's licensed for reuse, which you can find on dig.CCmixter, or simply run a search from Creative Commons on both ccMixter and Soundcloud. If you're unable to find music among all the openly licensed options. You can also purchase music from AudioJungle.
Adding Captions or Subtitles


If you upload your video to YouTube (highly recommended), you can automatically add closed captions to your video. For an in-depth guide on the ins and outs of adding captions, automatically or by hand, take a look at this video by Alan Spicer.
Follow the instructions of the publisher who is requesting the video abstracts to submit your video abstract.

At AUB Follow instructions to deposit your work in

AUB ScholarsWorks
AUB ScholarWorks will keep and provide access to a copy of your video abstracts in the AUB ScholarWorks is the Institutional Repository of the American University of Beirut. It is a digital showcase of the research, scholarly and creative output of the institution's community. It centralizes, facilitates and encourages the preservation, exploration, dissemination, promotion and use of the University's academic and research activities using open access publishing model.
Video abstracts must meet minimum standards of quality for both video and audio components. In creating a video abstract, you are asked to meet the following specifications:
Frame rate: 25–30 frames per second

Aspect ratio: 16:9 or 4:3, square pixels, deinterlaced

Frame size: (minimum) 320 × 240 pixels

Format: .mov, .mpg, or .mp4

Video codec: H.264, mp2, mp4

Video encoding: 2 pass H.264 preferred

Keyframe: at least every six seconds

Video bitrate: 480–2672 kbps

Audio bitrate: 16-bit AAC audio at a sampling frequency of 44.1 kHz

Bitrate of 192 kbps

Maximum file size: 100 MB



Technical specifications
We do ask for (and check) all video abstracts for quality, to ensure they are watchable. Below are our technical specifications:
Format: .mov, .mpg, or .mp4

Maximum file size: 100 MB

Aspect ratio: 16:9, square pixels, deinterlaced (landscape format is best)

Frame rate: 24, 25 or 30 fps

Frame type: 1080p (min)
Please include a written transcript (a written version of the material you have presented) when sending in your file. This is to ensure that your video is accessible to all.